Use Case:
Creating and exchanging B2B catalogs

Use Case:
Creating and exchanging B2B catalogs
You create and send out your product catalogs formatted as BMEcat?
If you are reading this you are probably in sales, procurement or a product manager and you work with product information daily. Your job is to distribute or manage product information in channels like print catalogs, product brochures, online shops, PIM, ERP/WMS, or electronic B2B catalogs.
If you have never heard of BMEcat, you can find more information here.
Once you are familiar with the concept of BMEcat, you have probably considered creating an electronic B2B catalog yourself. Most of the time, resources are tight and there isn't enough time to go through thousands or even millions of products and characteristics by hand. e-proCAT will help you map your product data, by giving you smart recommendations and transparency throughout your entire catalog to automate this process.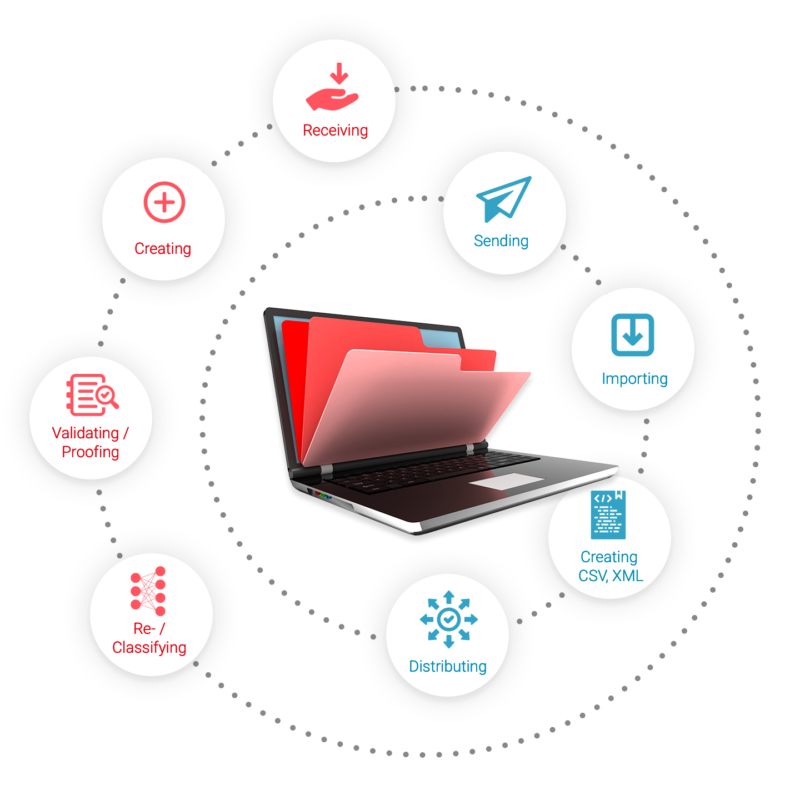 Catalogs can be used and reused as many times as you want (see use case: print vs electronic catalogs). They can be easily adjusted for specific partners and clients who don't want or need to receive your full inventory or that require customer-specific prices.