e-proCAT 10.0 is available now!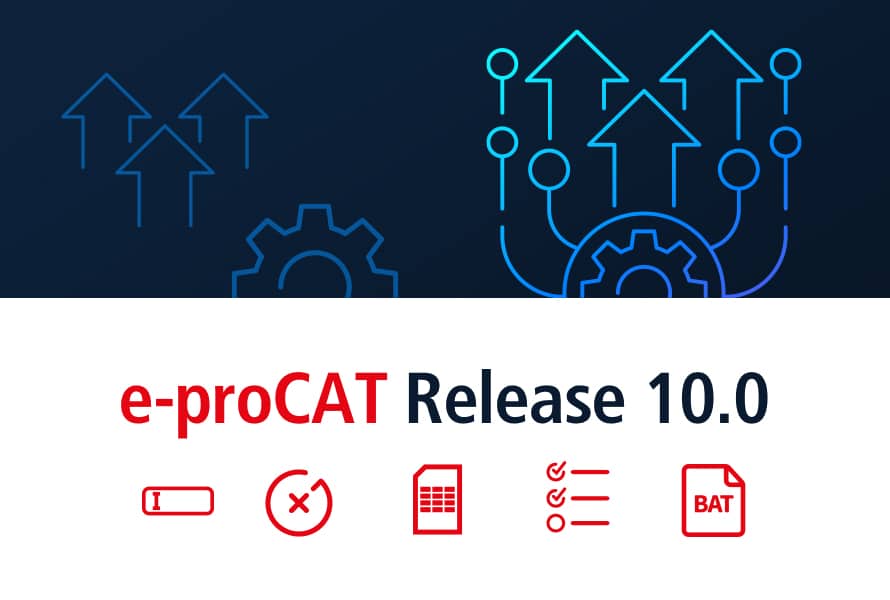 Dear e-proCAT user,
we are happy to provide you with the new e-proCAT version 10.0.
With the integration of machine learning, e-proCAT remarkably simplifies the classification of your product data. e-proCAT will learn during the classification process and suggests suitable classes for your products after a short time.
A further addition is our export generator. This feature helps you to easily create your desired catalog output formats such as Fab-Dis yourself.
More new features include:
DQR and EMDG export includes ETIM 9.0 attributes
We added the SOVA list for 2023
New functions can be found under "about the program"
Further improvements within the mediacockpit Connector
You can save header data with an optional check mark
Export "All article data" is now available with your selected language for multilingual catalogs
Switch from "article view" to classification and feature recording
Improvements in FVALUE_DETAILS in feature recording for ETIM.
Additionally, we have fixed minor bugs.
You can download e-proCAT 10.0 here.
We wish you much success with the e-proCAT Release 10.0.
News with similar content
Congratulations to our partner FO Zürisee on their new web presence. Learn more here!
The new ETIM 8.0 & ECLASS 11.1 release is now available in e-proCAT. Download now!